SUMIDA AQUARIUM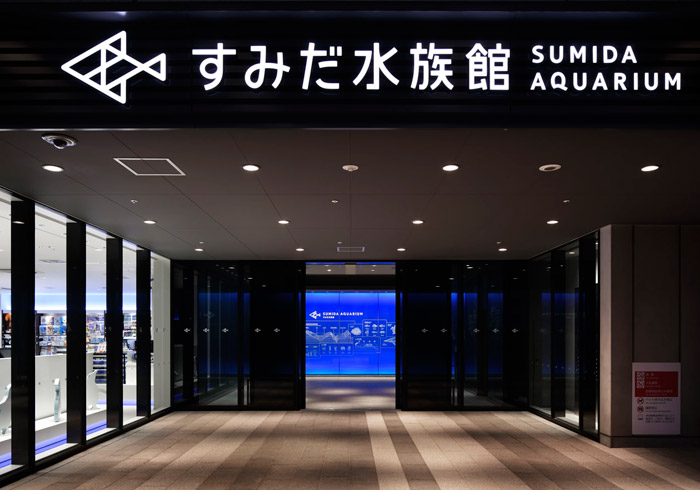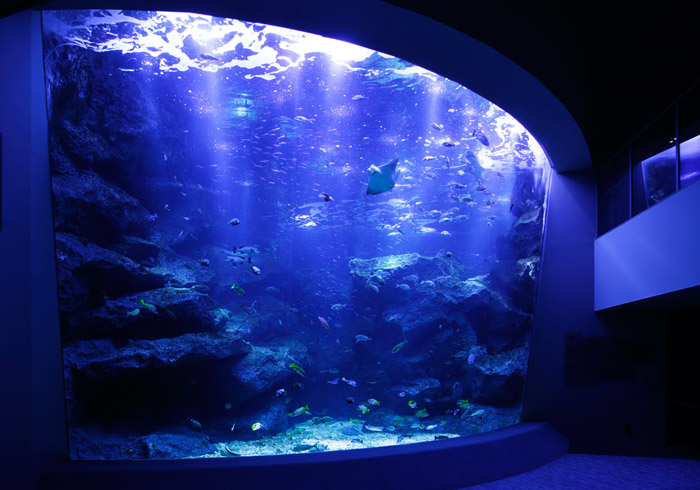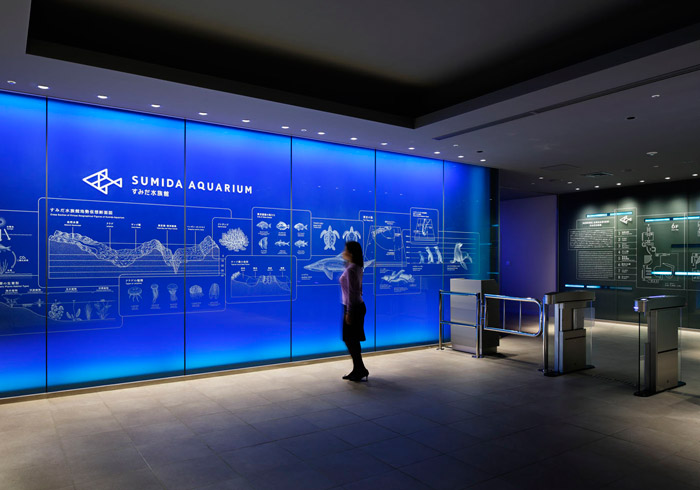 Interview
Japan International Association of Lighting Designers (IALD Japan) Review
The Sumida Aquarium is an urban aquarium intended to be a part of the Sky Tree space. The aquarium with the largest square footage in Japan, it highlights a flat-surfaced water tank for penguins. The lighting is installed inside the facility, and it reproduces a one-day flow of time in unison with the penguins' mode of life. Sunshine and moonlight fluctuate at times as they are intercepted by clouds, thus creating a sense of nature. Various plays of lights can also be observed in the jellyfish tank and other aquariums.
Tokyo Design Center inc. (TDC) Review
"Edorium" corner is Japan's largest goldfish display zone. With "Edo" (old Tokyo) as its theme, it is a unique space where one can enjoy the sight of common, fringetail, and hooded goldfish swimming amidst the decorations that embody the spirit of Japanese aesthetics, that is, the wa-harmony.
Lighting design: Masanobu Takeishi (ICE),  Scheme of sign: Masaaki Hiromura
Award: Good Design Award 2015
Recommend by
Facilities

SUMIDA AQUARIUM
Address

5-6F TOKYO SKY TREE TOWN Solamachi, 1-1-2 Oshiage, Sumida-ku, Tokyo 131-0045
Tel.

+81-3-5619-1821
Year of Completion

May. 2012