21st Century Museum of Contemporary Art, Kanazawa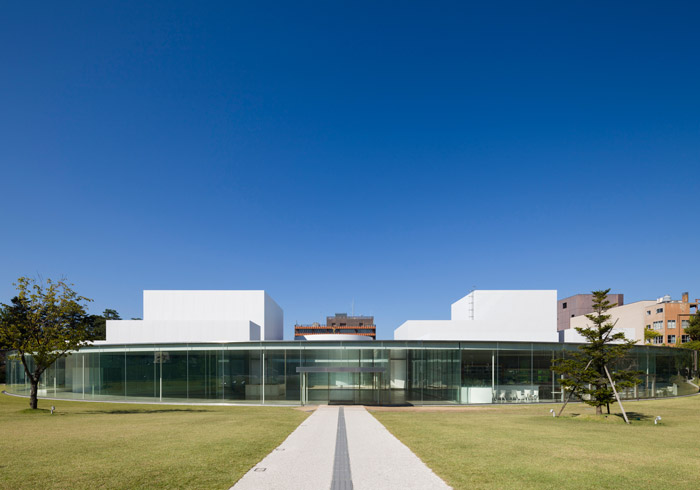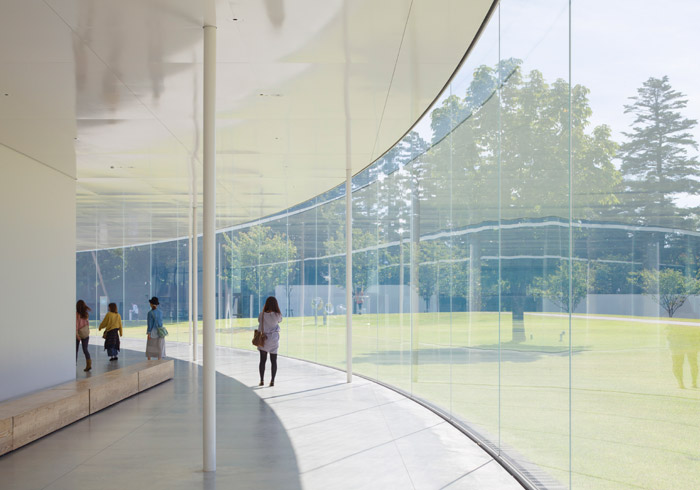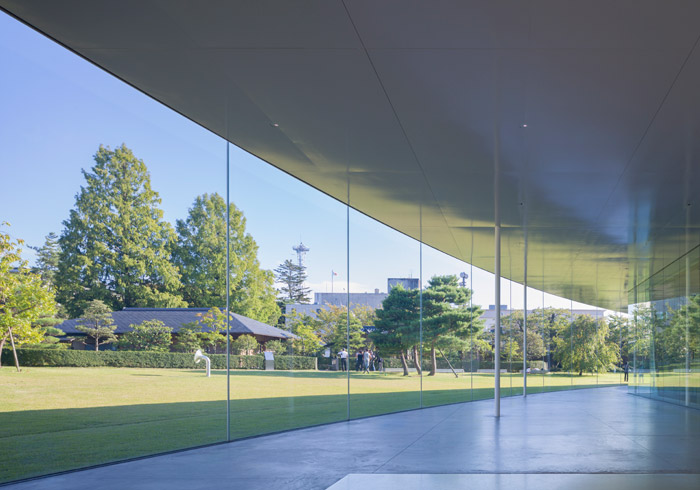 Japan Design Consultants Association (JDCA) Review
The 21st Century Museum of Contemporary Art, Kanazawa which has achieved fame as a one-of-a-kind museum and for being a bold initiative, boasts over two million annual visitors and is now a sightseeing highlight in Kanazawa along with Kanazawa Castle and Kenrokuen Garden. This could be accomplished because of its novel concept that provides increased opportunities for physical activities and inclusiveness, gaining popularity among the locals and elementary school children, and its innovative curation process. The success of this museum can be attributed to the work presented by a unique alliance between its architects—Sejima and Nishizawa—and to the project planning team's vision, which focuses on showing not the shape but its circumstances. Following the planning of permanent expositions by Kapoor, Eliasson, and Turrell, leading specialists of spatial design were invited to organize the space in consonance with the authors' vision.
Tokyo Design Center inc. (TDC) Review
Even though it may be inappropriate to discuss the cost, we intend to mention cost effectiveness as an added value of the Museum's appeal as a space that attracts people. The construction cost of the museum was only 8.4 billion yen (1.6 million yen per square meter), which could be considered standard for such a project. However, when the investment is considered with respect to the customers visiting the museum, it is observed that it has provided unprecedented benefits to the city of Kanazawa. For instance, the much discussed Elbphilharmonie by Herzog and de Meuron, situated in Germany, is facing immense opposition from the citizens due to the enormous increase in costs and the delay in construction. Its initial budget of 77 million euros (9.45 billion yen) increased to 114 million euros and further to 789 million euros (97 billion yen), and its completion was seven years behind schedule. The aggrandizement of this project's budget is far beyond that of Zaha Hadid's architectural proposal for the New National Stadium. In contrast, we can say that this museum architecture by SANAA should be highly evaluated for its compatibility of Economic efficiency with sociality.
Architectural design: SANAA / Kazuyo Sejima & Ryue Nishizawa
Award: Golden Lion at Venice Architecture Biennale 2004, Good Design Award Golden Prize 2005, The Prize of AIJ 2006, 2006 BCS Prize, 2006 International Illumination Design Award of Merit
Recommend by
Facilities

21st Century Museum of Contemporary Art, Kanazawa
Address

1-2-1 Hirosaka, Kanazawa, Ishikawa 920-8509
Tel.

+81-76-220-2800
Year of Completion

Oct. 9th, 2004