Tokyo Midtown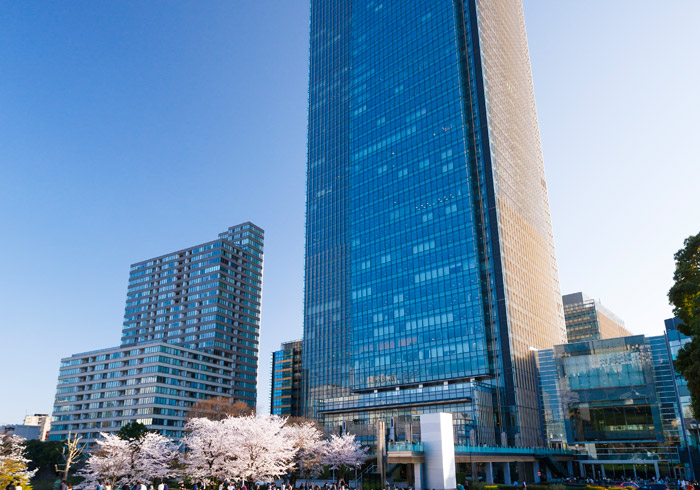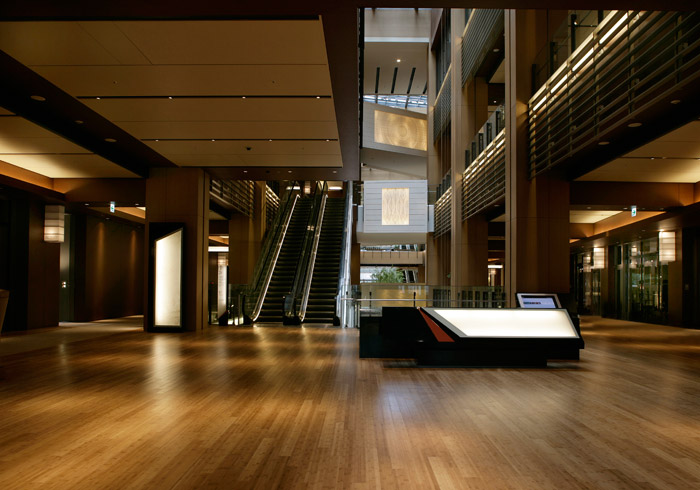 Japan International Association of Lighting Designers (IALD Japan) Review
On par with Roppongi Hills, Tokyo Midtown is a landmark of the Roppongi district. As the building is composed of glass facades, it makes a balanced urbanistic statement through its utilization of light dots. By contrast, its entrance is a highly tranquil space.
Tokyo Design Center inc. (TDC) Review
As a result of the redevelopment of the previously used Defense Agency site and with the recommendation of architect Hiroshi Naito (Mitsui Real Estate), the area came to occupy four hectares of green belt, including the Hinokicho Park of Minato district. Compared with other recent urban redevelopment projects, this area has a large green zone where the facilities of "21_21 DESIGN SIGHT" are placed in harmony with the surrounding landscapes.
Architectural supervisor: N IKKEN, Master Architect: Skidmore, Owings & Merrill LLP,  Landscape Design: EDAW,Inc., Lighting design: Takeshi Konishi of ALG + Fisher Marantz Stone
Award: Sustainable Architecture Award 2009, ULI Global Award for Excellence 2008, BCS Award 2008, Good Design Award 2007, SDA Award 2007, MIPIM ASIA AWARDS 2007
Recommend by
Facilities

Tokyo Midtown
Address

9-7-1 Akasaka, Minato-ku, Tokyo 107-0052
Tel.

+81-3-3475-3100
Year of Completion

Jan. 2007